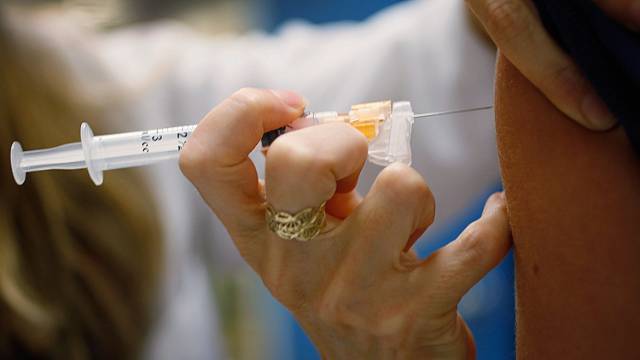 (CNN)There's cholera, which can give you explosive diarrhea, vomiting and leg cramps. Then there's measles, which can give you a high fever, cough, runny nose and rash.
Those are just a few of the illnesses, sometimes fatal, that pose a risk to international travelers. Yet many jet-setters might overlook getting vaccinated for them before touring the world.
Therefore, those travelers were probably at risk for being infected with measles while abroad, said Dr. Emily Hyle, an instructor in medicine at Massachusetts General Hospital and lead author of the paper.
Of those travelers, 6,612 were eligible for MMR vaccine at the time of their visit, before they went abroad. However, 3,477 — or 53% — ended up not getting vaccinated, the data revealed.
"We were surprised to see such a high number of missed opportunities for MMR vaccination, even in these specialized travel clinics," Hyle said.
"To my knowledge, our study presents the largest analysis of systematically collected data about pre-travel MMR vaccination," she said. "Providers should have clear discussions with their patients about the potential risks of having measles illness and the risks of spreading the disease upon return to the US, especially to the very young and the immunosuppressed."
After analyzing questionnaires taken during each traveler's visit, the researchers found that 48% of those who were not vaccinated — despite being eligible because they had not received it before — refused the vaccination, as most thought it was unnecessary. Among 28%, the provider deemed the vaccine to be unnecessary, and for the remaining 24%, there were barriers to getting vaccinated, such as the patient being referred to another provider for the vaccine and never going.
"People often underestimate the risk of getting infections," said Dr. Pritish Tosh, an infectious disease physician and researcher at the Mayo Clinic in Rochester, Minnesota, who was not involved in the new paper.
The highest-risk group for travel-related illnesses tends to be people who think they are at a lower risk, Tosh said.
For instance, "people who were from a country and come to the United States to live and then they visit their friends and relatives back in their country of origin and they often think, 'Well, when I was there, things were fine,' and they don't seek travel advice. They don't get medications to prevent malaria. They don't get vaccinations and these other things," he said. "So, the people who think they are the lowest risk actually have the highest risk of getting some sort of travel-related infection, mostly because they don't think they are at risk."
Hyle said more research is needed to determine whether the new study findings might be generalizable to other health clinics and travelers.
"Additionally, travelers who seek pre-travel medical advice may be more likely to be up-to-date on their vaccines and might be more likely to accept vaccination than travelers who do not seek pre-travel advice; as a result, our findings might underestimate opportunities for MMR vaccination among travelers," she said.
"Hepatitis A is a potential risk almost anywhere in the world, so this vaccine is recommended for almost all international travelers," said the CDC's Kozarsky.
"Yellow fever is a risk in parts of South America and Africa, and malaria is found in parts of South America and Asia and is very common in Africa," she said. "There is no vaccine for malaria, but travelers can take medicine to prevent it."
"The cholera vaccine in the US is new, and while everyone should be vaccinated against measles, whether or not they are traveling, not everyone needs to be vaccinated against cholera," said Dr. Jason Harris, associate professor of pediatrics at Harvard Medical School and Massachusetts General Hospital.
"There are vaccines, like Vaxchora, which can protect travelers from serious infections that they might be exposed to while traveling overseas," he said. "Another important benefit is that travel vaccines may also prevent people from carrying infections to another country or back home with them, so these vaccines may not only benefit the traveler but in some cases their families and communities as well."
If you are venturing across countries, the Mayo Clinic's Tosh offered some travel advice and recommended visiting a travel clinic.
"The travel clinic will not only give you vaccines you need, medications in case you are going to a malaria-endemic area to prevent malaria, medication in case you get travel diarrhea; but also, most importantly, the travel clinic will give you advice to make sure you know how to prevent infections, including how to avoid insect bites and how to ensure you are consuming safe food and water," Tosh said.
"Unfortunately, no vaccines for these diseases have been licensed in the United States, so it's important for travelers to take steps to prevent mosquito bites," she said.
Read more: http://www.cnn.com/2017/05/15/health/travel-vaccinations-measles-study/index.html