The strength of the winds forecast has driven the fire threat to "purple," a never-before-used color that represents the winds' dangerous power.
"For the first time in history, on December 7th, the Cal Fire elevated the fire threat to purple for San Diego County, warning that the weather conditions presented an extreme risk of fire for San Diego," Brown explained in his emergency request letter. "Fire officials predict extreme winds of up to 80 miles per hour, equal to the wind speed of a category one hurricane."
The governor added: "The extreme winds propel embers up ahead of the actively burning areas, making containment nearly impossible. As a result, the destruction will escalate."
There will be no ability to fight fire in these kinds of winds. Ken Pimlott, director of Cal Fire
Ken Pimlott, director of the California Department of Forestry and Fire Protection, made the same grim prognosis at a press conference Thursday. "The forecast for tomorrow is purple," Pimlott said. "We've never used purple before."
California has the largest fleet of firefighting aircraft in the world, but they typically can't drop fire retardant in winds above 30 mph.
Here's a brief rundown on each of the fires:
Thomas Fire
The largest of the blazes in Southern California, the Thomas Fire stands at 132,000 acres ― that's 206 square miles ― and 10 percent containment. Officials said late Thursday that upwards of 440 structures have burned in the fire so far, while a total of 15,000 structures are at risk.
More than 2,500 firefighters are currently battling the blaze that's forced the evacuation of more than 50,000 people.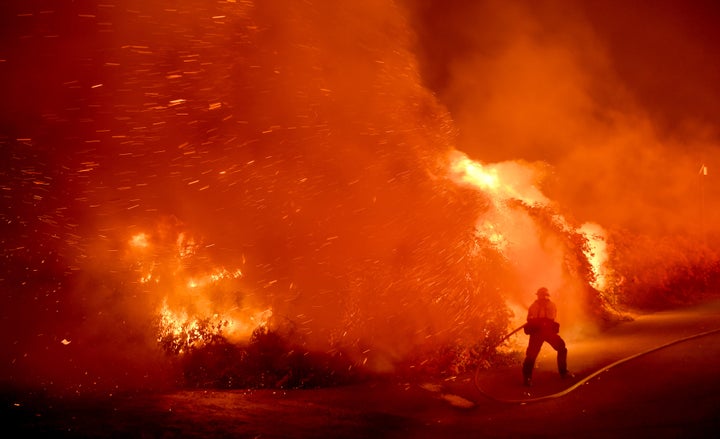 Rye Fire
The 6,049-acre Rye Fire has injured one firefighter, destroyed one structure, threatens an additional 5,460 structures, and stands at 35 percent contained. In a rare bit of good news, Friday morning's incident report found that the fire hadn't expanded overnight.
Firefighters tentatively expect to have the fire fully contained by next Friday.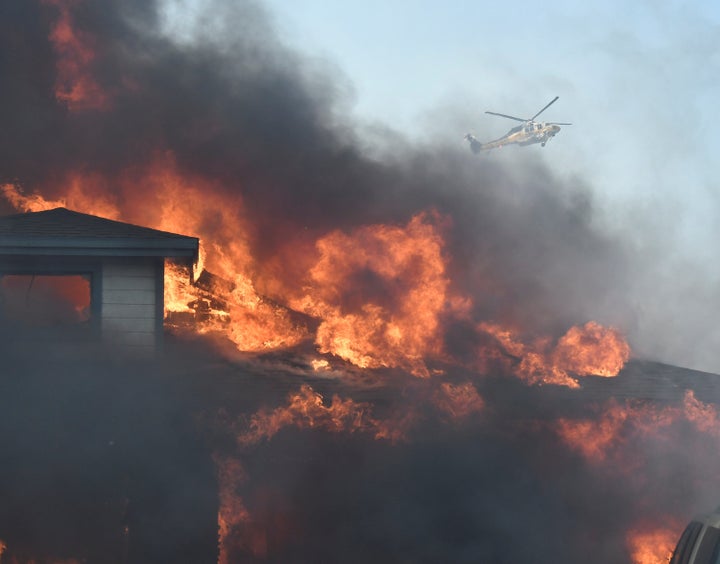 Creek Fire
Even as firefighters have battled what the incident report described as "high winds, poor access and steep, rugged terrain," the 15,323-acre Creek Fire stands at 40 percent contained. Some 2,500 structures are still threatened, with at least 65 having been destroyed. Extremely low humidity and strong Santa Ana winds are expected to continue to pose a problem on Friday.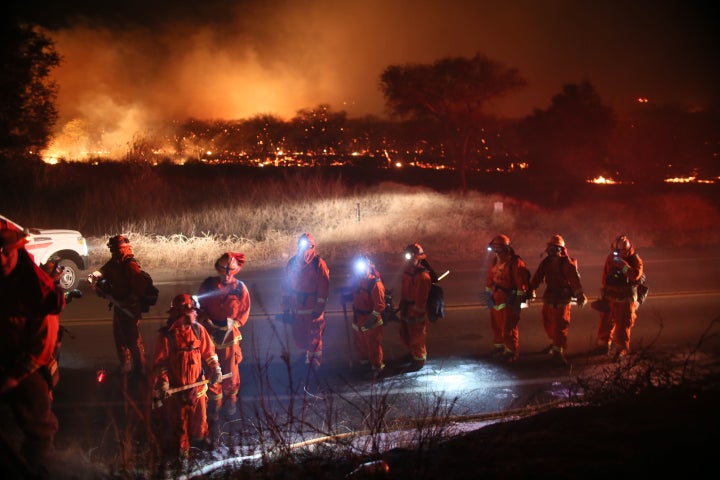 Lilac Fire
A new blaze that ignited roughly 120 miles south of Los Angeles in San Diego County on Thursday night, the Lilac Fire is zero percent contained, has expanded to 4,100 acres, and has already destroyed at least 65 structures. That's a drastic increase from just two structures lost as of Thursday evening.
Two firefighters and four civilians have also been injured.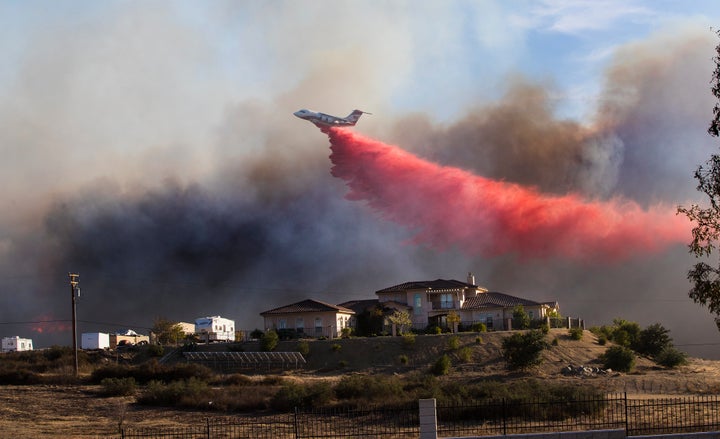 Liberty Fire
Another relative newcomer, the Liberty Fire ignited Thursday afternoon about 20 miles north of the Lilac Fire. Per the last incident report filed mid-day Friday, the fire covers 300 acres and is 60 percent contained, with at least one structure destroyed.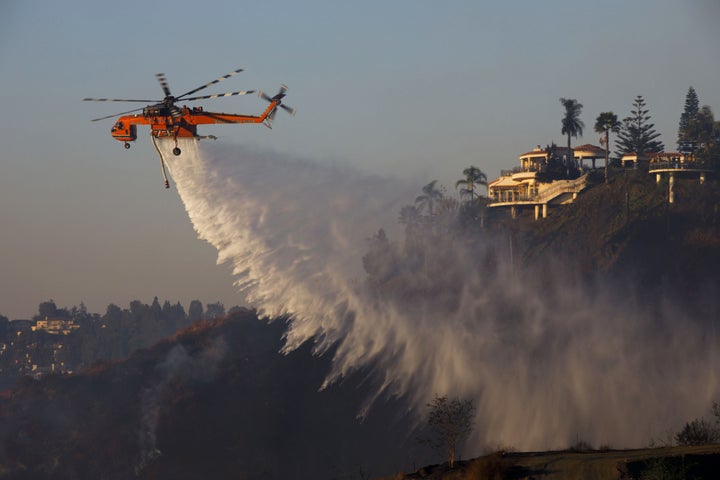 Skirball Fire
The Skirball Fire, which threatens the area around the Getty Museum and large estates in the Bel-Air neighborhood of Los Angeles, stands at around 475 acres. It is 30 percent contained and has destroyed six structures ― including Rupert Murdoch's $30 million Moraga estate.
Read more: http://www.huffingtonpost.com/entry/california-fires-federal-emergency-declaration_us_5a2ab607e4b0a290f05026e2