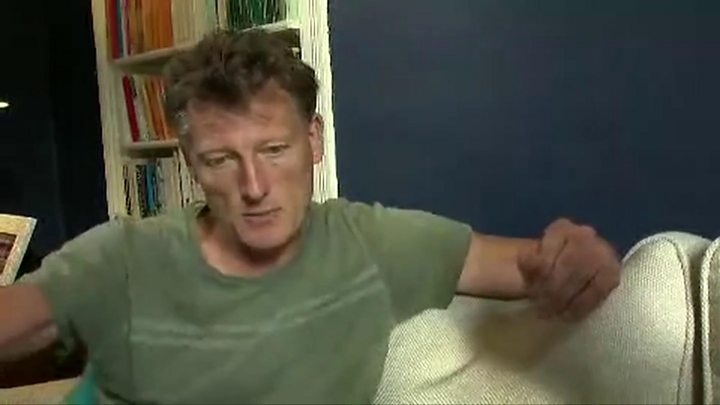 Explorer Benedict Allen encountered a tribal war, was caught in electrical storms and fell ill with malaria and dengue fever on an ill-fated jungle trek in Papua New Guinea, he has said.
A search was mounted last week after Mr Allen missed planned flights. He was rescued by helicopter a few days later.
Speaking to his friend, the BBC's Frank Gardner, Mr Allen, 57, said he was weak from malaria but was "bouncing back".
His worst moment had been making a video will for his family, he said.
Mr Allen, a father of three young children, told BBC Radio 4's Today programme he never took satellite phones or GPS with him on expeditions, but might consider doing so in the future.
His family's distress at his apparent disappearance appeared across newspapers, TV and radio, and prompted the Daily Mail, a British newspaper, to send a helicopter into the jungle to rescue him.
---
You might also like:
He said he had spent two days under observation at a hospital in Papua New Guinea before the doctors gave him the all-clear.
Now back in the UK, he said he was weak from malaria – the sixth time he has had it – and "not that sharp mentally".
Mr Allen denied the search and rescue was a publicity stunt to raise his profile.
"I videoed all of this and you can see me deteriorating with malaria," he told Today.
Sodden tablets
Mr Allen, who has filmed a number of his adventures for BBC documentaries, said he had not got lost, but events had seemed to conspire against him.
"I always knew exactly where I was, things just began to go wrong," he said.
The trip had been hampered by a massive storm which swept away a vine bridge over a river.
He had also started to feel the symptoms of malaria and his tablets had become sodden in the wet.
The final straw, he said, was when he discovered there was a war going on ahead of him and he could not get out.
"I had to make my way to the nearest airstrip and try to get any local plane to come in," he said.
He filmed an appeal on his video camera asking for a message to his children, aged 10, seven and two, and wife, Lenka, to be taken to the British High Commission if he died.
Asked if this latest venture had been part of a mid-life crisis, Mr Allen said he saw himself as a professional – "a risk calculator, not a risk taker".
"On the very day the helicopter came, I had been gearing up to do a last walk out.
"I thought I was 80-85% likely to be successful, so I hadn't given up," he said, in an interview from west London.
Safety Wing Is The Best Digital Nomads Travel Insurance That Covers Covid-19 Treatment And Unexpected Quarantine! Check Widget Below:
"I wasn't expecting to be rescued.
"I never asked to be rescued but when it came – for the sake of my family – I thought 'I've got to do this'."
'Imperialist' accusation
Mr Allen set out in October for Papua New Guinea to try to find the reclusive Yaifo tribe, who he first met 30 years ago.
The rainforest was, he said, an "extraordinary place that can work to pull you apart" – the "leeches, the constant rain, trees thumping down in the night, sleeping in a sort of swamp".
Among his travelling companions, natives of the rainforest, he knew he was the weakest and, after three weeks, knew he was "falling apart".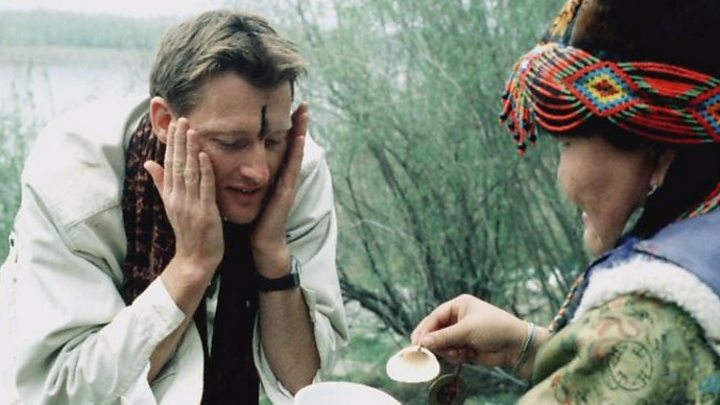 Explaining his reasoning behind travelling alone without a phone, he said he tried to immerse himself in other people's worlds.
His back-up was the local people who were always friendly to him, he told BBC's Victoria Derbyshire, in his first TV interview.
"The forest to them is not a threat. It's their home and gives them their food, shelter, medicine, so I had a resource."
He also defended himself against accusations he was "an imperialist going in to see a lost tribe".
"It wasn't like that. I simply had the privilege 30 years ago to meet these people.
"I wanted to see that they were alive and well – and they were.
"It was magnificent – a great welcome."
Mr Allen has previously crossed the Amazon Basin on foot and in a dug-out canoe, and participated in a six-week male initiation ceremony during which crocodile marks were carved onto his body.
---
Who is Benedict Allen?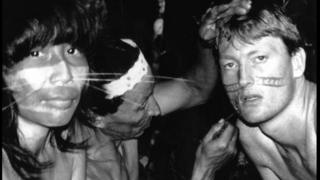 First solo adventure: To the Amazon at 22, during which he was shot at by two hitmen
Tough time: An initiation into manhood in Papua New Guinea. He was kept in a "crocodile nest" with 20 others and repeatedly cut with bamboo blades to leave scars that looked like crocodile scales
Low moment: Eating his own dog to survive
Travel habit: Always keeps loo paper in a back pocket. "You know how it is," he told the Lonely Planet
Philosophy: "For me personally, exploration isn't about conquering nature, planting flags or leaving your mark. It's about the opposite: opening yourself up and allowing the place to leave its mark on you."
Career: Six TV series for the BBC, author, motivational speaker
Family: Lives with family in Czech Republic
Read more: http://www.bbc.co.uk/news/uk-42062933