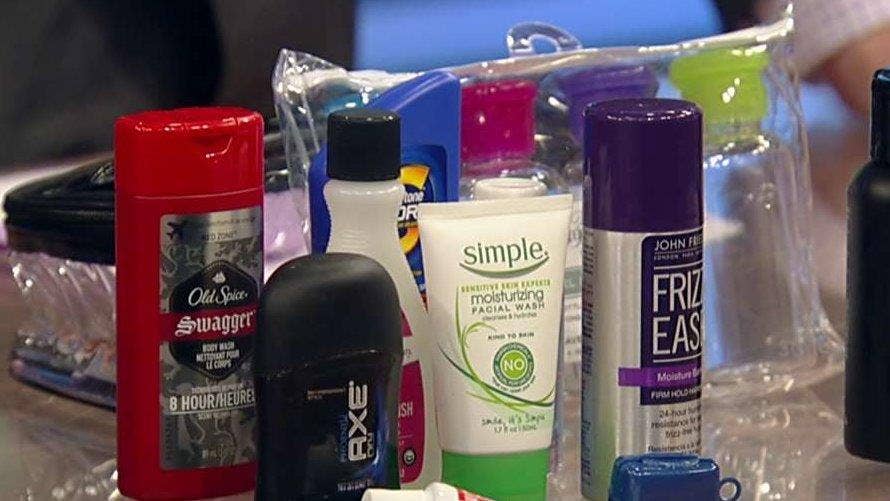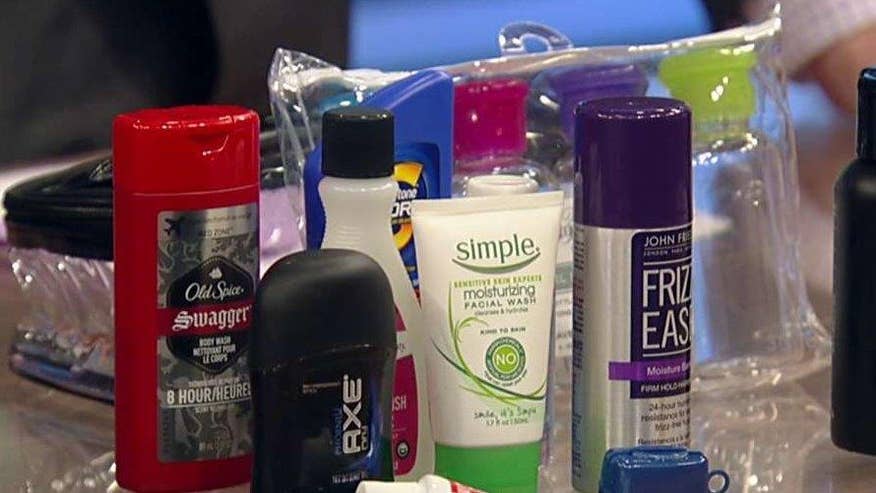 Heading somewhere for the holidays? Trade group Airlines for America is expecting a record 45 million people will be flying this holiday season, a 3.5 percent increase over last year's figures.
But is it really possible to avoid the holiday hassle? Following these simple, last-minute travel tips may help.
1. Sign up for alerts.
Make sure your airline has your contact information so you can be reached in case of major flight disruptions. Say youre at the gate waiting for the plane to board and theres an announcement of an hours delay due to a mechanical problem– do not take that as a signal for a leisurely lunch! If the mechanical problem gets fixed within 30 minutes, that plane will take off whether youre on it or not.
INFLIGHT ENTERTAINMENT SYSTEMS CAN EASILY BE HACKED, CYBER SECURITY FIRM FINDS
2. Pack a carry-on.
Forget the fees. You want a bag that travels with you so it wont get lost in the holiday package shuffle. Dont waste a moment of precious holiday time by hanging out at the carousel waiting to file a missing baggage claim.
Tip: Wear your heaviest outfit, including bulky sweater and hooded parka (your can always use the jacket for a make-shift blanket during the flight). Stick gloves, hats and socks in pockets to free up more room in the carry-on.
3. Get to the airport super-early.
Get to the airport 90 minutes early for domestic flights and three hours for international travel.
Tip: If youre traveling within the U.S. from one of the monster airports (JFK, Newark, LAX or OHare), consider arriving two hours early– or check with the airline to see what they recommend.
4. Be ready for a long security line.
If youre leaving within a few days, its too late to sign up for PreCheck (but put it on your to-do list for 2017– its worth it). However, there are other things you can do to get through the line more quickly: Have your boarding pass and ID in-hand as you approach the checkpoint, take your shoes off while you're snaking through the line, empty any filled water bottles and pull the quart-sized zip bag of toiletries out of your carry-on. Being as ready as possible will keep the line moving and get you to the gate faster.
THE TRUTH ABOUT EXPENSIVE TRAVEL GEAR
Tip: Before you enter the line, take a look at the upper left hand corner of your boarding pass. If it says PreCheck (or any abbreviation of that), youve been randomly selected for the fast line and wont have to take anything off except maybe a heavy jacket.
5. No jokes, please.
We still hear about the occasional traveler who may find it amusing to say something like, Its okay to bring a bomb, right? TSA officers have no sense of humor whatsoever when it comes to security and you will be pulled from the line immediately and likely miss your flight.
HOLIDAY FOODS THAT CAN GET THROUGH TSA
Tip: No gloppy foods allowed through security, either, but you can bring cakes, pies and cookies.
Final guidance: Dont forget any medications you need along with charger cords, head phones, a snack; all of your personal must-haves. Then have a good flight.
Rick Seaney is an airline travel expert and the co-founder of FareCompare.com, an airfare comparison shopping site
Read more: http://www.foxnews.com/travel/2016/12/21/heading-home-for-holidays-use-this-travel-list-check-it-twice.html