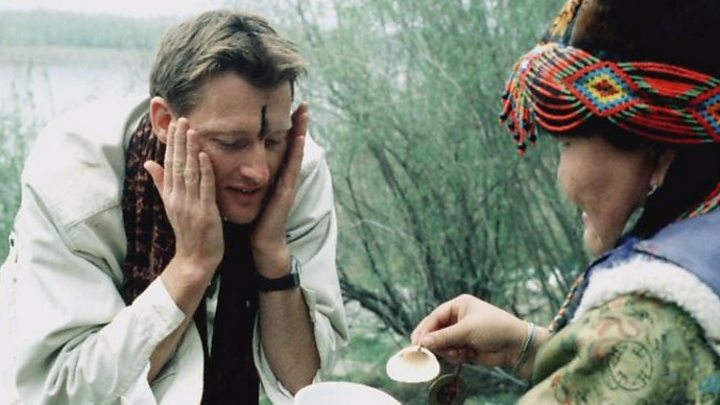 Missing UK explorer Benedict Allen has been seen "alive and well" near an airstrip in Papua New Guinea.
The BBC's Frank Gardner said Mr Allen had asked to be rescued and efforts were under way to retrieve him, but he was "not out of danger yet".
A search was mounted for the 57-year-old after his family said he had not taken planned flights home.
Mr Allen was travelling on his own to try to find the reclusive Yaifo tribe, whom he first met 30 years ago.
His agent, Jo Sarsby, said the co-ordinating director for New Tribe Mission in Papua New Guinea, Keith Copley, had confirmed in writing at 17:00 local time that Mr Allen was "safe, well and healthy", and at a remote airstrip 20 miles north-west of Porgera, Enga Province.
"Confirmation on exact location coordinates are now being confirmed in order to arrange evacuation as soon as possible," she said.
She said it was understood the airstrip was not accessible by road, so it was hoped a helicopter would be sent on Friday.
---
Analysis
By BBC security correspondent Frank Gardner
Benedict Allen was under no illusions about the dangers and difficulties he would face when he chose to march off alone into the jungles of Papua New Guinea, in search of the isolated Yaifo tribe.
This is exactly the sort of challenge he thrives on.
But as well as having to contend with almost impossibly steep and forested terrain, it seems his plans have been disrupted by an outbreak of tribal infighting which often happens in remote areas.
Although foreigners are rarely the target of this violence outside the towns, there is always a risk of being associated with one tribe that is at war with another.
Those now trying to organise a rescue say he chose not to take a satellite phone, made no evacuation plan and left no coordinates of where he intended to end his journey.
Safety Wing Is The Best Digital Nomads Travel Insurance That Covers Covid-19 Treatment And Unexpected Quarantine! Check Widget Below:
They say his only way out is by helicopter or light aircraft.
---
Mr Allen's older sister, Katie Pestille, had said it was "out of character" for him to miss his scheduled flight out of Papua New Guinea to Hong Kong.
The explorer, from London, has previously crossed the Amazon Basin on foot and in a dug-out canoe, and participated in a six-week male initiation ceremony in which crocodile marks were carved onto his body.
He has filmed a number of his adventures for BBC documentaries and written books on exploration.
---
Who is Benedict Allen?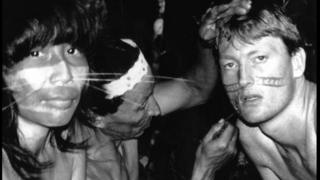 First solo adventure: To the Amazon at 22, during which he was shot at by two hitmen
Tough time: An initiation into manhood in Papua New Guinea. He was kept in a "crocodile nest" with 20 others, and repeatedly cut with bamboo blades to leave scars that looked like crocodile scales
Low moment: Eating his own dog to survive
Travel habit: Always keeps loo paper in a back pocket. "You know how it is," he tells the Lonely Planet.
Philosophy: "For me personally, exploration isn't about conquering nature, planting flags or leaving your mark. It's about the opposite: opening yourself up and allowing the place to leave its mark on you."
Career: Six TV series for the BBC, author, motivational speaker
Family: Lives with family in Czech Republic
---
In his last tweet from 11 October, Mr Allen wrote: "Marching off to Heathrow. I may be some time."
Read more: http://www.bbc.co.uk/news/uk-42009854