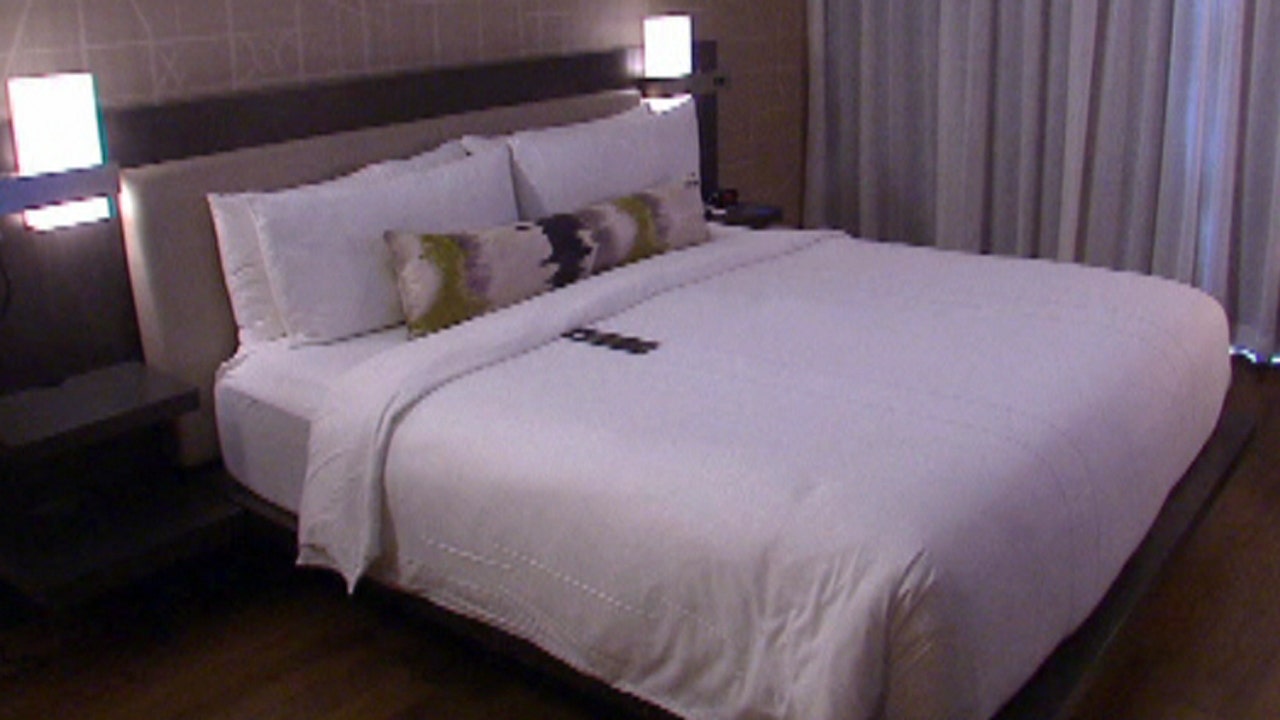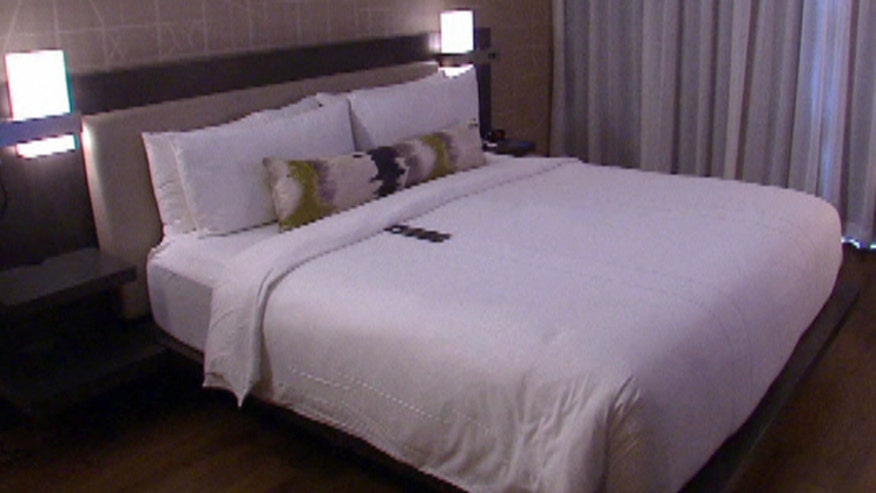 When it comes to in room entertainment, a new study says that today's hotel guests may just want to Netflix– without the "chill."
According to data from Enseo, a company that provides in room entertainment solutions for some of the world's biggest hotel brands like Marriott, more hotel guests are streaming a show or movie from Netflix in hotels that have axed pornographic video-on-demand (VOD) than ordering traditional adult-themed programming.
Around 1 percent of occupied hotel rooms order paid VOD, with 90 percent of those profits deriving from adult entertainment, Variety reports. But according to Enseo, hotels that replaced VOD with Netflix saw about 40 percent of hotel rooms stream content from the service.
ANTHONY MELCHIORRI OF 'HOTEL IMPOSSIBLE' DISHES ON TRASHY HOTELS AND TRUMP
The difference is so stark, according to Enseo CEO Vanessa Ogle, that theres now a major industry wide push to replace porn with the popular streaming service.
Its a hard conversation, Ogle told Variety, noting that, traditionally, late night offerings have been a big revenue stream for hotel brands.
But Ogle said that Netflix users in hotels use the service for much longer than other sources of content– the average news or sports viewing sessions comes in around 14 minutes but the typical Netflix session is around 90 minutes. In fact, Ogle said, Netflix ranks among the top three networks in any of the hotel rooms in which it's available nationwide.
The research comes amid a new deal between Enseo and Netflix which allows an integration of the Netflix app into hotel rooms around the globe. Netflix is now functional in more than 100,000 hotel rooms including properties like the Cosmopolitan in Las Vegas luxury hotels like Ritz Carlton.
Enseo encourages customers to sign-in to the app with their own accounts to access personalized recommendations while on the road. The hotels also provide a Netflix button on their in-room remote control.
As for those porn purchases, Ogle argues that it's no longer a big money making enterprise for hotel properties. The CEO says that could be due in part to customers purchasing adult entertainment then disputing charges later at checkout– leading to numerous return payments.
Read more: http://www.foxnews.com/travel/2017/01/11/study-netflix-more-popular-than-porn-in-hotel-rooms-now.html