While U.S. air travelers dealt with indignities that included infuriating airport security lines, the Transportation Security Administration was laughing all the way to the bank.
That's because in 2015 alone, hurried passengers left behind more than $700,000 — a record — at airport security checkpoints.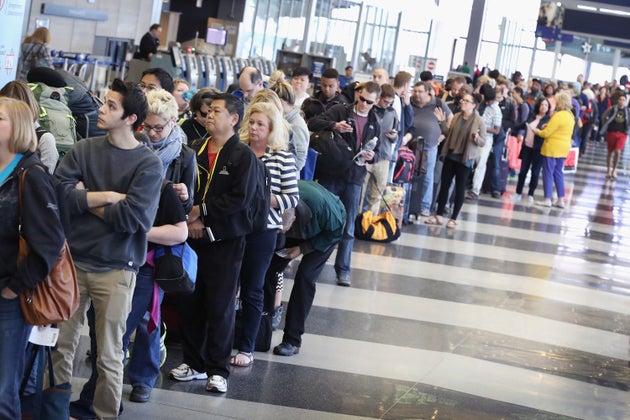 In its annual report to Congress, TSA said it collected $765,759 in unclaimed money during fiscal 2015.
The chunk of change tops 2014's total by nearly $100,000, and is roughly double the agency's 2008 haul of $383,413.
"TSA makes every effort to reunite passengers with items left at the checkpoint, however there are instances where loose change or other items are left behind and unclaimed," the agency said in a statement. "Receipts of unclaimed money are deposited into a Special Fund account so that the resources can be tracked easily and subsequently expended."
At Los Angeles International Airport, passengers left behind $55,086 — the most of any U.S. airport. Other top grossers were Miami International Airport ($50,956), New York City's John F. Kennedy International Airport ($43,716) and San Francisco International Airport ($38,771).
TSA said it will use the forgotten change collected last year to support the expansion of its Pre-Check program, which "provides trusted travelers with expedited security screening for a better travel experience."
Next time you make your way through that TSA checkpoint, give that plastic bin a second glance for runaway quarters. Traveling is too expensive not to.
Read more: http://www.huffingtonpost.com/2016/05/18/tsa-loose-change-2015_n_10040430.html